There are beds for 36:
The South bedroom has 6 bunkbeds and 2 mats on the floor. A bathroom adjoins this bedroom for use by these 14 folks.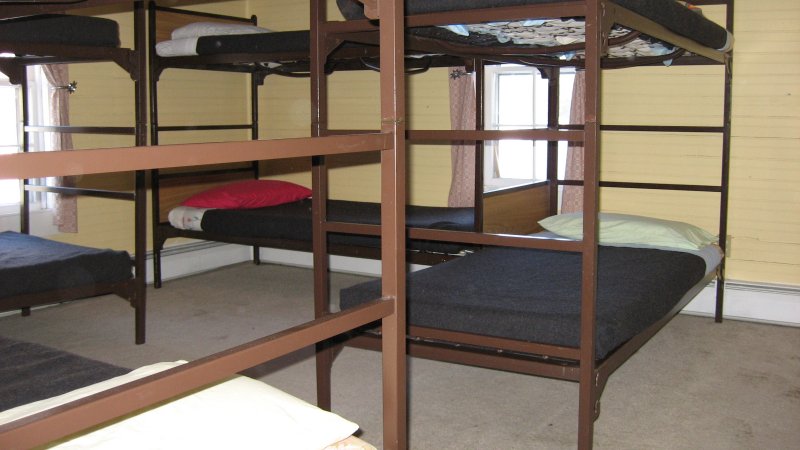 The East bedroom has 4 bunkbeds and 1 mat on the floor. The West bedroom has 3 bunkbeds. The Attic loft leading out from the West bedroom has 7 mats on the floor.
These last 22 folks have a bathroom in the hall.
In the closets of the bathrooms there are over 100 towels and washrags. The beds will be made when you arrive.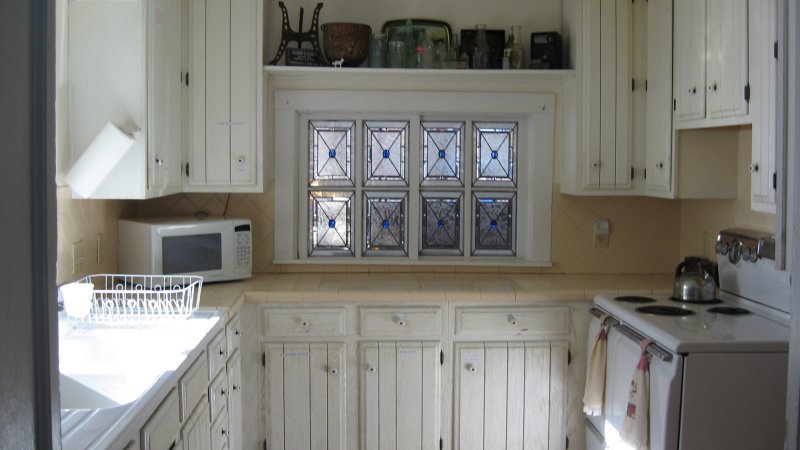 Downstairs there is another bathroom, an old farmhouse kitchen, a spring room, entry room, dining room, laundry-furnace room, library, and front porch.
In the kitchen there are pots and pans, dishes and utensils to cook for 40 people.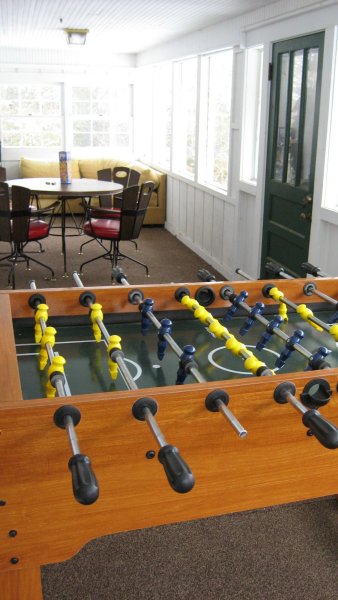 There is a fooseball table on the front porch, a bookcase full of games, and a dart board in the laundry room.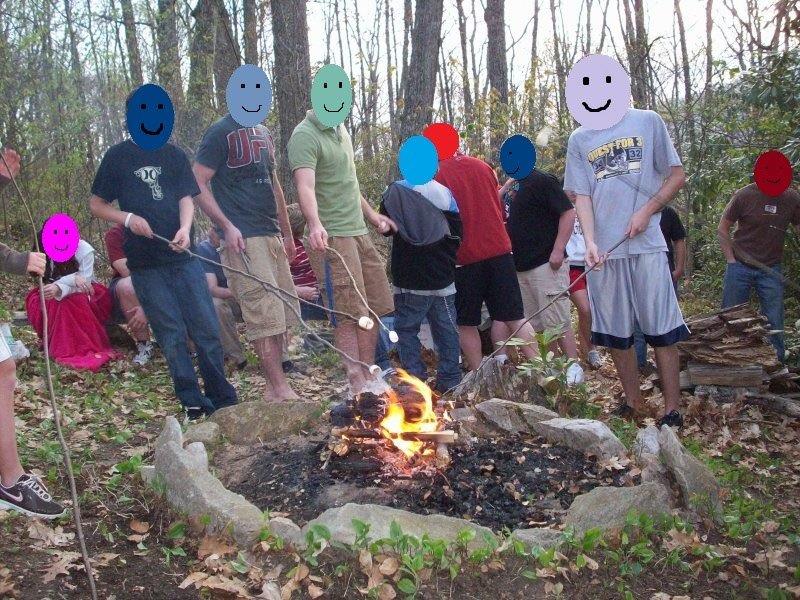 In the back yard and woods are a campfire site, horseshoe pits and a dug in trampoline.
… and something there is not at The Old Greer House: TV and internet!
(Your phones work great.)
Take some time to unplug!